Sales Intern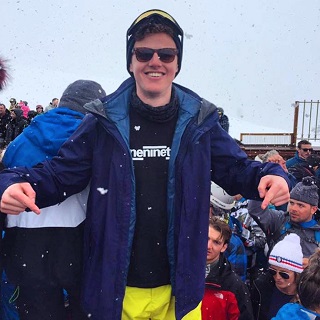 Name: Harry
Role: Sales Intern
Location: Brooklands, Weybridge
Length of internship: 10 Weeks
After the first week
I have just completed my 10-week Sales internship with P&G. Time has flown- by but my experience here has been fantastic.
Week one was all about getting to know my fellow interns. On my first Monday morning, all 120 of us, from around the country, set off to a hotel in the Surrey countryside. We spent a full two days at the hotel learning all about P&G and its brands, and working on teambuilding exercises. Thankfully, we had some social activities in the evenings!
We then split up into our different functions, with the Sales Interns heading to P&G's HQ in Weybridge, Surrey where we had three days of Sales-specific training. Again, thankfully with a 'social' evening in Shoreditch. Week one was… very intense but it really helped to integrate us into the company from the start.
During week two, we had our first non-training day and after being introduced to the various Customer Teams and our line managers, we were presented with our Internship Projects. Each intern is given 3 projects, all of this work is actually implemented and will have an impact on Sales at Procter & Gamble.
You really are THE project owner and are given the freedom to meet whoever you feel can help you in completing your project. What's most surprising is the willingness of others to help, no matter how senior they may be in the organisation.
Midpoint
Working in Sales combines all sorts of skills. What I find most enjoyable is analysing sales data to identify the opportunities to increase sales. We then work with P&G's customers to make this happen and so, in turn, grow both P&G and its customers businesses.
Final Week
It's the people at P&G that makes this company. You are surrounded by likeminded people from all over the world and for me, it's the people I worked with that had a massive impact on how much I enjoyed my internship.
At P&G, there is emphasis on having a good work life balance and this is encouraged by everyone. At P&G's HQ, for example, there is a gym, where membership includes a variety of classes. There are also a number of social clubs, including football and netball teams, and an annual global P&G football tournament, which is hosted by a different county in Europe each year.
Working in Sales at P&G has allowed me to find a job that I love, and at the same time it's helped provide me with the challenges that I feel I need to reach my full potential, which is ultimately what P&G want too.