IT Intern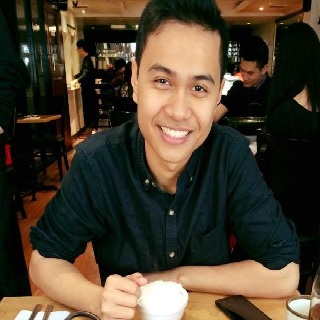 Name: Bayu
Role: IT Intern
Location: Cobalt, Newcastle
Length of internship: 10 Weeks
After the first week
Coming in to the start the internship, I had a couple of burning questions that I really wanted answered. Most of them centered on the projects that I will have, and how I can achieve the goals that were set for me. But a tip I can give to anyone starting a P&G internship, would be not to worry and to be ready for the fun and learning opportunities available over the coming weeks!
The first week of the internship was P&G company onboarding and, since I am an IT intern, IT College. The week was designed to introduce P&G to us as interns, as well as to give us a taste of what it's like to work in one of the largest FMCG companies in the world. All of my questions and doubts were answered in the first week, and the IT College had me excited of what was to come.
If there was a term in which to describe the first few weeks of being an intern at P&G, it would be 'fast-paced'. The workload varies every single day, and there are so many concepts to learn as you go along. This is especially true as I am working in Information Security, where it can be very technical compared to other IT functions.
My manager, coach, as well as other contacts that helped me get on track with my projects were all extremely helpful. There was never a moment where if I felt lost, or where I felt I didn't who to contact for further help, and this is one of the aspects that I value within P&G.
Midpoint
At the midpoint stage I, alongside all of the UK IT interns, had our mid-term assessments in Brussels. This was an opportunity to both showcase our projects, and to connect with other interns in Europe. On top of this, we had the chance to participate in a hackathon where we were given real P&G scenarios to work on. It was a thrilling experience. It also demonstrates that P&G is very much willing to invest in its interns.
The single most enjoyable part of the internship is definitely its difficulty. It is great that there are also experts around you that are happy to help you whenever you feel you need a bit of guidance.
What came as a welcome surprise for me was the amount of responsibility given to me from the first day. To give a bit of perspective, I am currently in charge of implementing a project that will affect all P&G employees, that's approximately 100,000 people. This type of responsibility not only encourages me to perform more, but also enables an environment of trust to be built with your peers and managers that is difficult to find in a corporate environment.
Overall, it has been a very eye-opening experience thus far, and I cannot wait to see what the internship will entail in the coming weeks.