IT Intern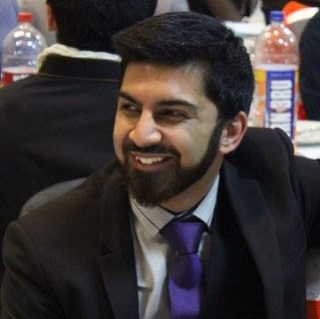 Name: Junaid
Role: IT Intern
Location: Cobalt, Newcastle
Length of internship: 10 Weeks
After the first week
My experience in P&G was interesting, in the sense that I have not come across such a committed company as P&G that focuses on the wellbeing of their employees. We are encouraged to be open with our thoughts, let curiosity get the best of us and think creatively. An environment that promotes individuality and dynamic work-life balance is more than what one can wish for in an ideal career. To add to this, the far and wide support you get not only from those you directly work with, but from other fellow colleagues is invaluable. Everyone likes helping each other out, this is what keeps me motivated – the willingness to help someone, and this goes far and wide throughout the company. Overall this has contributed to building up my abilities within the company and as a person.
But wait, there's more.
You are given exposure to the company, and also get to work with not just other interns, but also with experienced and senior individuals. Everyone values you and gives you the opportunity to learn from them and to grow from their support and wisdom throughout your internship.
Midpoint
I've now been in P&G over a month. I have learnt about how the company functions and seen the bigger picture value that my projects bring to P&G. This has made me appreciate the grand scale of how my input effects P&G and the scale of opportunities I have. Managing and coordinating projects, and with support from everyone involved has allowed me to develop my skills in project management and become proficient in multitasking and delegation.
I have met fellow interns from across Europe and worked alongside them to create potential ideas to improve a process which can be taken forward by P&G to become a reality. Recently all the IT interns gathered in Belgium for a presentation of their projects and for a group hackathon. The team I worked with were all new to each other, yet we worked together like clockwork and achieved great results. To end this on a high note, our team was amongst the few who won the challenge!