Marc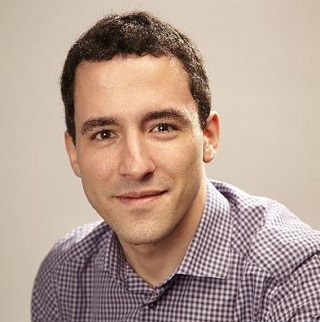 Name: Marc
Current Role: UK Tesco Customer Analyst
How long have you been at P&G for: 3.5 years
If you had to describe what working at P&G is like in three words what would they be?
Challenge
Flexibility
Diversity
Why did you apply to P&G?
Upon graduation I had three major criteria for my first job: I wanted a challenging role, working for a global Retail or FMCG player, in the data science and analytics area. P&G had just what I was looking for, and also offered me constant international exposure, a flexible working environment, an immense range of internal opportunities and a great culture. No brainer!
What do you do in your role on a day to day basis?
I am the business analyst embedded in the UK Tesco Sales Team, working both as a trusted advisor for the UK Tesco Sales Director and as an external consultant for Tesco. My role is to turn all the data the company has at its disposal into insights and drive P&G and Tesco's businesses forward, to help both companies deliver their key strategic priorities.
What has your training and development been like during your time with P&G?
P&G is a grow-from-within company. Every new hire can potentially be the future CEO. This is why the company invests so much in growing and developing its talents. P&G doesn't only provide trainings – it's actually a minor part of the process – but believes in training through experience and mentoring. From Day 1, you will be challenged and stretched, but the company will also make sure that you receive the right level of support, coaching and mentoring, to give you the right to succeed. All in all, the training is absolutely phenomenal.
How is the work environment/culture at P&G?
For a company of this size, the hierarchical structure in P&G is extremely flat. As a new joiner you will be encouraged to challenge the status quo, innovate and influence your leaders. Everyone has a voice! The company has very strong values and principles and you will always be treated with trust and respect. Life in the office is also incredibly fun and vibrant, there is something for everyone: sports, music, baking competitions and plenty of other team activities. I have made a lot of great friends in less than 4 years!
How have you been challenged at P&G?
In P&G your staffing is not be based on the skills you already have but the skills you want to develop to reach your goals. You are purposely kept away from your comfort zone and appointed to stretching roles, with large scopes, clear ownership and accountability, from Day 1. You will find yourself in challenging situations every day and learn faster than you can possibly imagine!
 What advice would you give to somebody considering applying to P&G?
Practice for the reasoning test, as much as you can!