Moira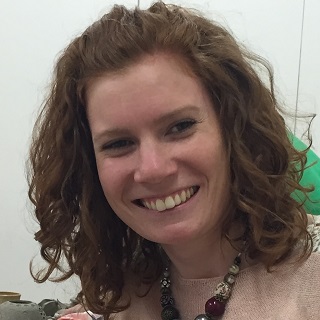 Name: Moira
Current Role: Financial Solutions Global Project Manager
How long have you been at P&G for: 5 years
If you had to describe what working at P&G is like in three words what would they be?
People
Leadership
Challenge
Why did you apply to P&G?
I first heard about P&G at university, when a representative came onto campus. The main thing that attracted me to the company was the culture, which came through so strongly, even from the first few conversations I had. It seemed to have values that resonated with me, and this, coupled with work that sounded really interesting, seemed like the perfect opportunity.
What do you do in your role on a day to day basis?
It sounds cliched, but literally no day is the same as the next. I'm a project manager on a large global program, which is upgrading all of P&G's financial systems, and it's my job to ensure we have the right strategy and structure to deliver my project successfully. I spend a lot of my day working with people all over the world, whether it be helping them resolve issues or giving project updates to Directors.
What has your training and development been like during your time with P&G?
P&G focuses heavily on personal development, not just when you join the company as a new hire, but right through your career. We are a 'promote from within' company, which means everyone starts as a new hire, and works their way up. This is a big reason that P&G invests a lot in training to ensure you're equipped with the right tools and knowledge to progress in your career assignments.
How is the work environment/culture at P&G?
There is a real culture of collaboration team work, and leadership in P&G. One thing I always think exemplifies this well is that often in a meeting of 4 or 5 people, you wouldn't know what level people are at. Everyone is encouraged to contribute their ideas, and respect and trust are inherent in our culture.
How have you been challenged at P&G?
I'm challenged at P&G every day and I love that. It's what gets me up in the morning! Every time you change assignment, there's a whole new business area to learn, and that keeps you on your toes. Even just day to day, different project challenges can arise that you haven't dealt with before. It certainly keeps things fresh and means you should never get bored!
What advice would you give to somebody considering applying to P&G?
P&G values what you can bring to the company as a person, more than the grades you have from school, so make sure you bring out your interpersonal skills, like leadership, collaboration experiences on your CV and also in the interview.