Alexandra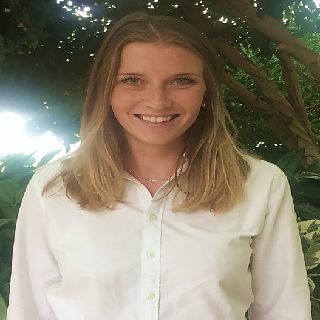 Name: Alexandra
Current Role: Sales Hair care
How long have you been at P&G for: 3 years
If you had to describe what working at P&G is like in three words what would they be?
Energetic
Challenging
Empowering
Why did you apply to P&G?
I really wanted to work for a big, international company with well-recognized brands that I could feel proud about when I saw them in-store or on the media. I also wanted a place that would challenge me and give me the development I needed in order to continuously progress throughout my career. P&G fits the bill perfectly!
What do you do in your role on a day to day basis?
I work on the brand side of the business so a lot of my job is working through customer-specific plans but also longer term strategies with our regional & global teams based in Geneva.
I spend a lot of time doing data analysis & prepping for meetings, especially external ones with our customers.
What training and development support have you been exposed to during your time with P&G?
P&G is very well-known for its training & coaching, which is visible from day one. A lot of my learning has come from my job specifically with coaching from colleagues, management & mentors. There are regular mini-trainings we like to call 'vitamins' that are super helpful to apply to your job, but alongside that we also incorporate a number of really in-depth trainings.
How is the work environment/culture at P&G?
The environment is very supportive, a true team-environment, lots of shared learning, a really fun atmosphere. I am always feeling challenged but have the people around me to help me with whatever it is I need.
How have you been challenged at P&G?
No day is ever the same & we face a new obstacle all the time, whether it's a customer issue, a change in game plan or reworking a strategy. The landscape we work in is very fast-paced so we need to very agile - out of every challenge comes a new learning, so how we can reapply that to next problem. Being agile through these challenges is one of the biggest things I've learnt and how can we adapt accordingly.
What advice would you give to somebody considering applying to P&G?
Always always always be yourself! Seems so simple but it's genuinely true. You'll spend an enormous amount of time doing your job so it's important you are happy with what it is you choose to do.