Jonny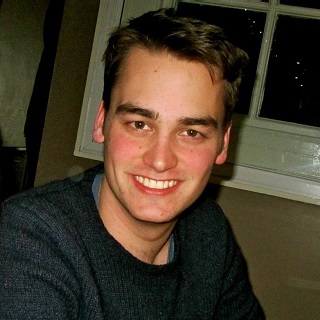 Name: Jonny
Current Role: Accounts Receivable Team Leader, France & Benelux
How long have you been at P&G for: 2.5 years
If you had to describe what working at P&G is like in three words what would they be?
Challenging
Varied
Accountability 
Why did you apply to P&G?
As a Modern Languages student I was always aware of P&G – an international Company where I could really apply the knowledge and skills I learned at University. Beyond that, upon researching P&G I was amazed at the sheer number of brands they own – it was an exciting prospect to work on the strategy for these household names. I saw P&G as an interesting place to work, with many opportunities to travel, learn and develop myself.
What do you do in your role on a day to day basis?
Accounts Receivable aims to collect payments from Customers on time, so P&G has the cash needed to be able to operate and develop. I lead a team of eight people, managing the cash collection from France, Belgium, Luxembourg and Netherlands. I am lucky enough to travel regularly, and collaborate with many parts of the business from Banking to the front-line sales team.
What has your training and development been like during your time with P&G?
Excellent – it is built into the core of our operation as a promote from within Company. P&G manages to strike the right balance between formal training courses and learning on the job. Whilst daunting at first, the leadership you develop from learning on the job (with guidance) is invaluable – and a real confidence boost when results start to come in.
How is the work environment/culture at P&G?
I love it – P&G has given me some really good friends, and encourages me to be myself. No matter what level, we are all encouraged to challenge our processes and strategies to drive maximum value. From what I have seen, this is true across all our sites – I have travelled to Paris, Rotterdam, Oslo, Copenhagen, Helsinki, Geneva, Warsaw, Budapest, and worked for three months in our Stockholm office.
How have you been challenged at P&G?
My first role in the Company was as a Finance Manager on the Tesco business. I did not have any experience in Finance and I was there to advise an experienced sales team. Tesco is a very large account and, whilst daunting at first, it challenged me to quickly pick up concepts of Finance which I could put to use in my role. After 18 months in that role I had reached my comfort zone, and was moved to a completely different role, in a new location and organisation, as part of the usual role rotations. This gave me a whole new challenge – to drive value in an area I did not know.
What advice would you give to somebody considering applying to P&G?
Practice, practice, practice, the online assessments before completing them – you would be surprised how many people do not! In the interviews, be yourself. It is genuinely true that P&G hire the person, and not a pre-defined list of criteria.