Ivy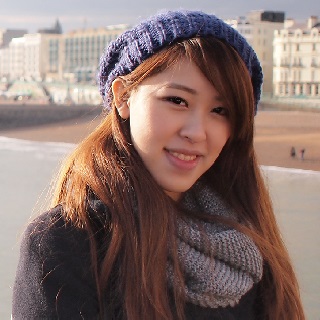 Name: Ivy
Current Role: Product Supply - Market Initiative Leader
How long have you been at P&G for: Just over 1 year
If you had to describe what working at P&G is like in three words what would they be?
Diverse
Challenging
Leadership
Why did you apply to P&G?
When I was looking for a job after graduated with a MEng in Chemical Engineering, I know wanted a company who will allow me to have the chance to move both vertically and horizontally within the company, and also be able to offer international opportunity. And, this is exactly what P&G has to offer, as most P&G career will consist of many assignments in various departments and locations. Also, with the build-from-within policy, every new hire have the chance to be the next CEO!
What do you do in your role on a day to day basis?
The main part of my role is to manage initiatives, which means managing all new product launches and product changes for my categories in UK and Ireland. My normal day will consist of attending international conference calls and local meetings with multi-functional teams to ensure all new and changed products are delivered to customers on time with supreme quality.
What has your training and development been like during your time with P&G?
P&G invest hugely on its employees, and strongly encourage all its employees to learn continuously, both job specific development and personally. From your first day joining the company, you will be given all the support, training, coaching, and mentoring you will need to succeed in your career.
How is the work environment/culture at P&G?
I believe what makes P&G special and differences from other companies are the people who work here. We have colleagues from different backgrounds, cultures and countries, but we all work together in harmony. Since I joined P&G, I have met a lot of amazing people and made a lot of good friends.
How have you been challenged at P&G?
When I first join P&G, I was asked to help on the launch of a new razor, which was one of the most important innovations to be launched in the last 5 years within Gillette. It was very exciting and challenging. The learning curve was very steep, but I was given a lot of support from my manager and team. I cannot explain with words how exciting it is to see the product in store after all the hard work done behind the scene!
What advice would you give to somebody considering applying to P&G?
We have representatives attending a lot of university events and career fairs. Come and talk to us and we will try to answer all the questions you have in mind! On the other hand, if I have to give one tip to people who are coming for a P&G interview, it will be: "RELAX, and be yourself!"