Alex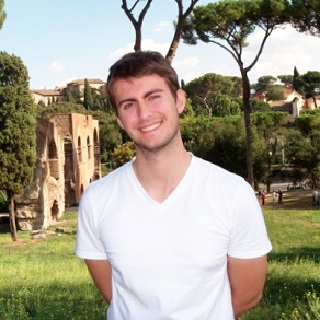 Name: Alex
Current Role: Assistant Brand Manager UK/I
How long have you been at P&G for: 6 years
If you had to describe what working at P&G is like in three words what would they be?
Learning
Leadership
Collaboration
Why did you apply to P&G?
was interested in starting a career in marketing and was advised that FMCG was the best place to start. I had heard many great things about P&G, was interested in the brands and could recognize myself in the company's purpose and values.
What do you do in your role on a day to day basis?
I tend to say that half of my time is spent on understanding and analysing the market and consumer trends and the rest is spent on defining and executing the right marketing plans for the local market. More concretely, that could turn into analysing the previous month market shares (key drivers/restrainers of P&G's performance) and finalizing the media and trial plans for the months to come in collaboration with agencies.
What has your training and development been like during your time with P&G?
I did not go to a business school so I learned everything I know about marketing at P&G. I had a few days of training when I arrived as an intern and then a full week of training near Geneva when I was hired. On top of this, there is the equivalent of a day of training each month for the entire marketing community to make sure we are still up to date on new marketing tools or trends and we often have inspirational talks from inside and outside the company. Each year, we prepare a personal development plan with our manager to help us continuously build ourselves with the right trainings, projects and coaching.
How is the work environment/culture at P&G?
The learning opportunities are fantastic, the projects are exciting but the best of P&G lies with its people. I had the chance to work with outstanding people (we laughed every day!) and met many others via the different company events P&G holds every year. Many of my previous colleagues have now become my friends.
How have you been challenged at P&G?
Probably every day. The job and the managers are demanding but you are not alone, your team is here to help and you can always ask for coaching and guidance if you need it.
What advice would you give to somebody considering applying to P&G?
Be yourself and do not stress. Be clear and specific on your previous achievements and don't forget there is no right or wrong answer. Interviewers are interested in your profile and just want to get to know you.