Matthew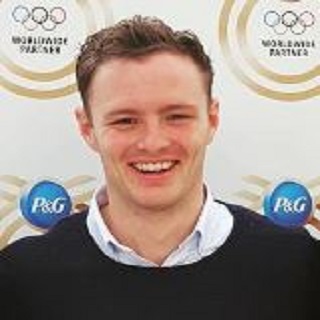 Name: Matthew
Current Role: Assistant Brand Manager 
How long have you been at P&G for: 1 year
If you had to describe what working at P&G is like in three words what would they be?
Dynamic
Collaborative
Challenging
Why did you apply to P&G?
I wanted to pursue a career in Marketing and Brand Management in the FMCG industry and P&G are the leaders in this space. Having the opportunity to work on some of the most well-known brands in the world, along with having access to best-in-class training and P&G's passion for winning, were some of the many reasons I applied to P&G.
What do you do in your role on a day to day basis?
My daily routine varies depending on my big priorities for the week. But generally speaking my time is split between executing marketing plans relevant for the local market, working with our media and creative agencies briefing new campaigns, collaborating with our multi-functional teams to plan upcoming initiatives, analysing consumer and market trends and reporting on brand performance.
What has your training and development support have you been exposed to during your time with P&G?
As P&G operates a "hire from within policy" the investment in nurturing talent is second to none. There is generic training always available, as well as function and role specific training courses and each new employee can take advantage of the various mentoring schemes offered, which means you get to learn from more experienced employees at P&G In P&G's Marketing function specifically, at least 1/month, we attend training courses to help us understand the very latest research, trends or, new marketing tools for example. This ensures we are always kept up-to-date with the latest developments in our field and industry.
I've also had the opportunity to take part in training courses in Geneva and London in my first year - these were really great experiences. Learning from industry experts and meeting people from other countries and P&G functions is always interesting.
How is the work environment/culture at P&G?
The most enjoyable aspect about working for P&G is the people you work with on a day to day basis. The culture is very open and collaborative, we are all encouraged to voice our opinions and ideas, which means that we are constantly learning from each other.
How have you been challenged at P&G?
We face challenges every day, but overcoming these helps us learn and develop. It's comforting to know that there is always help and advice on hand from my colleagues.
What advice would you give to somebody considering applying to P&G?
The most important thing is not to try to be something you're not, just be yourself!
Be proactive and prepare as best you can for each step of the application process. At the interview stage, try to use examples from every aspect of your life, not just from your academic career.